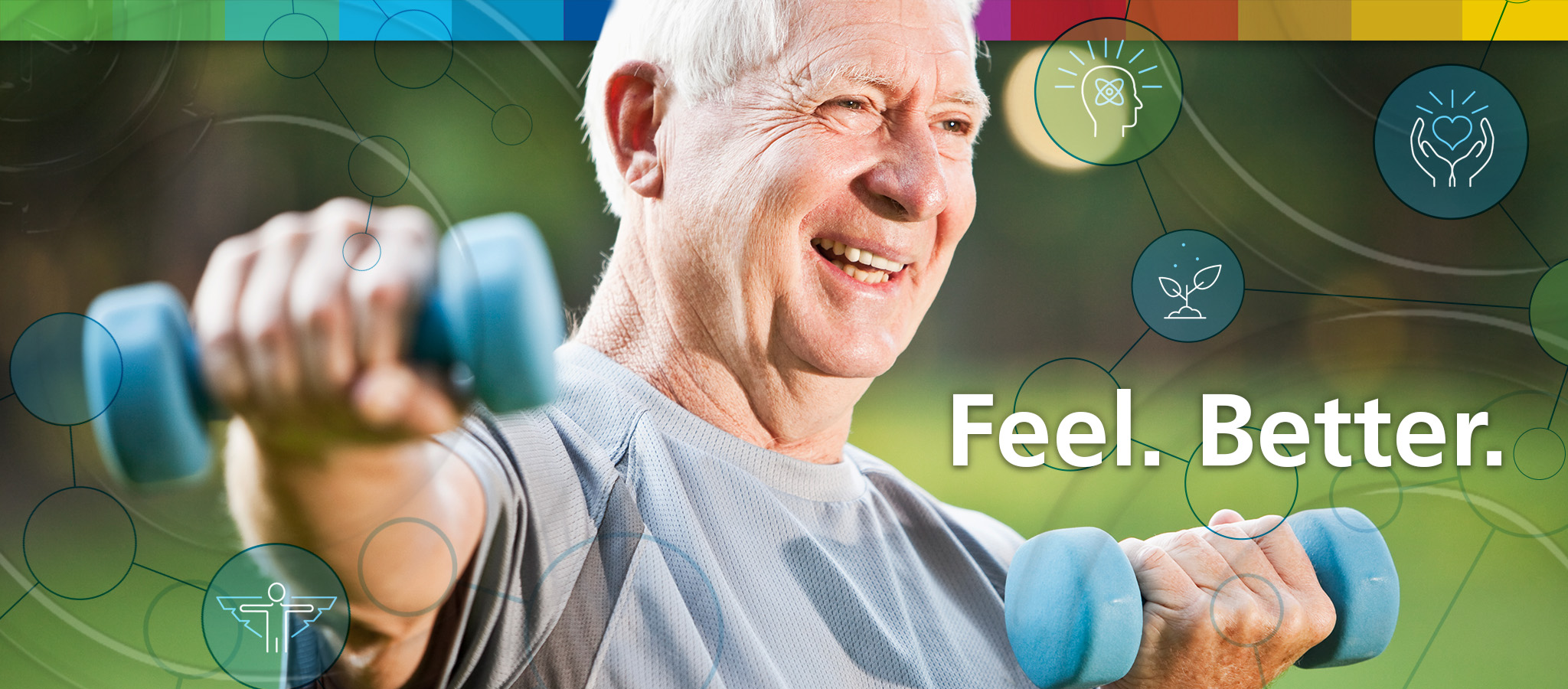 Active and Healthy Living
It's important to maintain an active and healthy lifestyle to help manage your kidney disease. There are many benefits to taking an active role in your own healthcare. Making healthy lifestyle choices can increase your energy, improve your general well-being, and may help you live longer. Work with your care team to create a kidney friendly diet plan and set exercise goals that are right for you.
Being active by including exercise in your daily life helps improve your health and quality of life. Living with kidney disease may limit what type of exercise you can do, but should not keep you from being active. Regular physical activity is one of the most important things you can do for your health. Always talk to your doctor before starting an exercise routine.
A healthy diet is one that helps maintain or improve general health. Your diet is an important part of your treatment plan. Your kidneys can no longer get rid of enough waste and fluids from your body, and your dietary needs have changed. Work with your dietitian to learn more about the specific diet and fluid intake recommendations for people on dialysis.
Websites and Other Resources
Providing Motivation
Kidney patients face many challenges every day – dialysis, diet, medication, fluid restrictions. The following resources feature patients motivating patients to exercise.
Feeling Better with Exercise: A Video Guide for People on Dialysis
This 30-minute DVD is a companion to the patient exercise booklet (Exercise: A Guide for People on Dialysis). It features conversations with dialysis patients about the benefits of exercise, as well as easy-to-follow demonstrations. All of the strength and flexibility exercises recommended in the patient booklet are shown in this video. Cost: $10 per DVD including shipping in the U.S. only.
Exercise: A Guide for People on Dialysis
Written for patients, this booklet provides step-by-step instructions for starting and maintaining an exercise program. Written by exercise expert Patricia Painter, PhD, this program focuses on building strength, endurance, and flexibility, the three key areas for improving patient activity level. Profiles and quotes from dialysis patients who enjoy the benefits of regular exercise are featured.