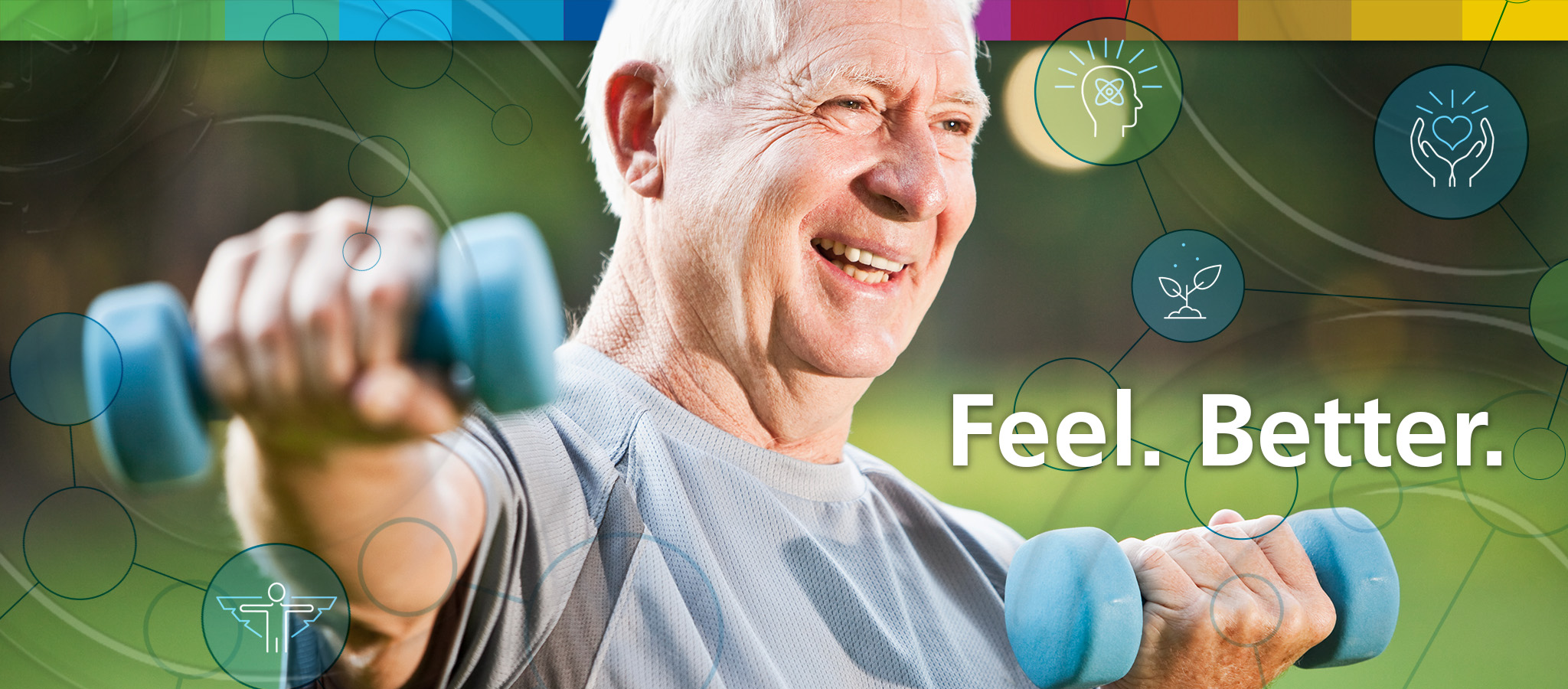 Active and Healthy Living
It's important to maintain an active and healthy lifestyle to help manage your kidney disease. There are many benefits to taking an active role in your own healthcare. Making healthy lifestyle choices can increase your energy, improve your general well-being, and may help you live longer. Work with your care team to create a kidney friendly diet plan and set exercise goals that are right for you.
Being active by including exercise in your daily life helps improve your health and quality of life. Living with kidney disease may limit what type of exercise you can do, but should not keep you from being active. Regular physical activity is one of the most important things you can do for your health. Always talk to your doctor before starting an exercise routine.
A healthy diet is one that helps maintain or improve general health. Your diet is an important part of your treatment plan. Your kidneys can no longer get rid of enough waste and fluids from your body, and your dietary needs have changed. Work with your dietitian to learn more about the specific diet and fluid intake recommendations for people on dialysis.
Websites and Other Resources